A unique selection of the worlds best surf resorts
Explore the most unique surf resorts worldwide
A surf resort vacation can be the most natural method of living the dream while on a surf vacation. It can be enjoyed by couples or with the whole family. Surf resorts are often the most expensive form of surf travel, but also the best and most luxurious, therefore it is often used by couples for honeymoons and families who have a common passion for surfing.

In our experience, a surf resort needs to live up to some specific criteria to be perfect, we have listed the things we are looking for in a top-class surf resort.
Enjoy this selection of luxury surf resorts in some of the most beautiful locations around the world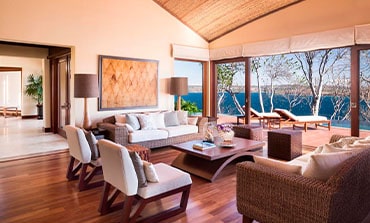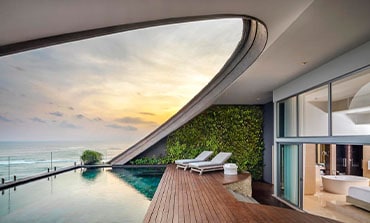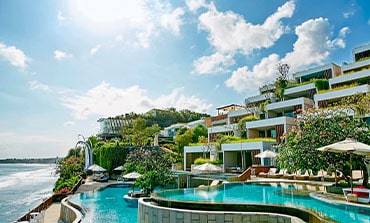 Anantara Uluwatu
Uluwatu, Bali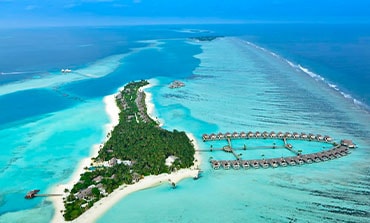 Niyama Private Islands
Maldives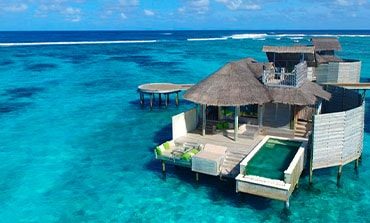 Six Senses Laamu
Maldives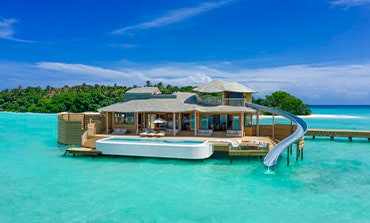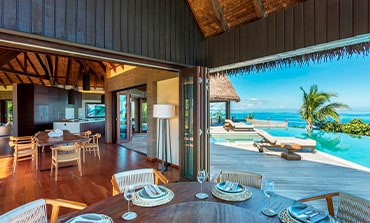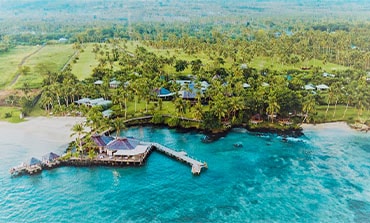 Sinalei Reef Resort
Samoa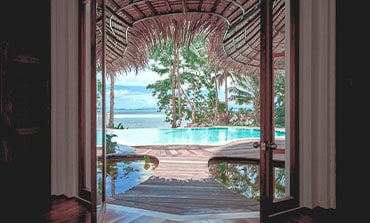 Nay Palad Hideaway
Philippines
The Surf Resorts experience
Some surf resorts get it so right, which have everything perfectly dialed to make your surf vacation everything you hoped it to be. When a surf resort gets it right, it's usually because the resort is owned or managed by surfers. These are typically competent, hardcore surfers who know precisely what you need on a surf holiday.
For a surf resort to be a winner, it needs to have:
A perfect wave in immediate or close proximity
Several other waves are within reasonable striking distance.
A possible 'secret spot' that is generally only going to be frequented by the surf resort guests.
Convenient access to all these waves, whether it is by car or by boat.
A resident surf guide that knows how to surf well and understands the local conditions, and is keen to share his or her knowledge openly and not hold any cards to his or her chest.
Onsite restaurant as well as access to local shopping, restaurants, or other local amenities.
Medical backup at the resort, whether it be a doctor, a nurse, or a paramedic.
Alternatives for the other family members, including activities like yoga with yoga instructors and hikes with knowledgeable guides.
A resort filmer that will either shoot photos or videos that will be available for guests after their trip.
A genuine surf vibe includes surf movies, visits from pros, available surf media, and a good reputation that stretches far and wide. 
Didn't find the place you were looking for?
Popular Surf Resort brands
Six Senses knows what it takes to create the ultimate luxury experience for surfers. Visit their beautiful five-star properties and have some of the world's best waves completely to yourself.
They have three unique luxury resorts with a focus on surf travel. These are located in Fiji, Indonesia, and the Maldives.