A unique selection of the worlds best surf charter trips
Explore the most unique surf charters & retreats worldwide
The best way to get to surf pretty inaccessible waves is to go on a surf charter. They vary from small, owner-operated boats to luxury floating hotels. These options have jetskis, and everything else to help get you to the best waves in remote areas.
Enjoy this selection of surf charter trips in some of the most remote and beautiful locations around the world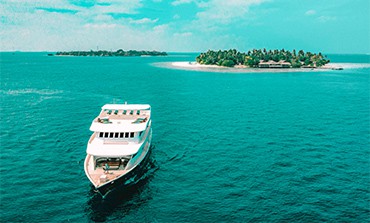 Barefoot Surf travel
Maldives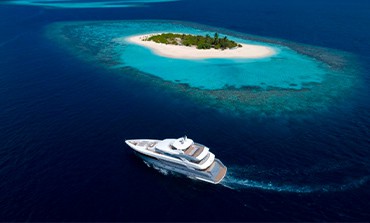 Clearwater Surf Travel
Maldives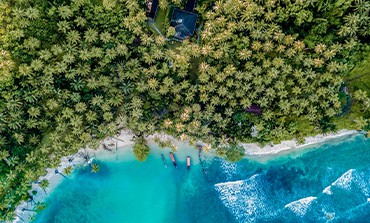 Barefoot Surf travel
Mentawai, Indonesia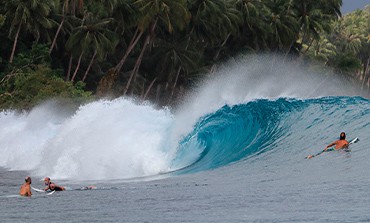 Mentawai Surf Charters
Telo Islands, Indonesia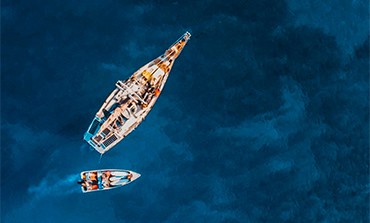 AWAVE Travel
Fiji, Pacific Ocean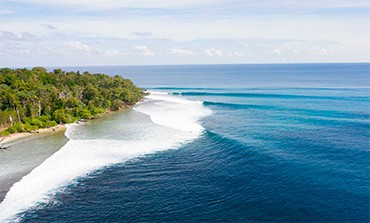 Mentawai Surf Charters
Banyak & Hinako Islands, Indonesia
The Surf charter experience
The surf charter business flourishes in places like the Mentawai Islands and other islands off Sumatra. There are so many waves and the conditions changing every day. You can surf a fun wave in the morning, travel for an hour, and surf a bone-crush reef at lunchtime, and find yourself anchored off a sublime point break in the evening. You'll be getting a few perfect waves before a sumptuous dinner and beers on the deck as the sun goes down.
For convenience and guaranteed surf sessions, the surf charter can't be beaten, but they are in no way cheap, and you will pay for all the comfort and good waves. You will be sharing cabins, and in some instances, you might even be sharing beds, so you do need to be able to deal with that sort of situation.
Popular Surf charter brands
Mentawai Surf Charters are providing surf charter experiences, at some of the most remote and beautiful islands located in Indonesia, sounded by consistent waves.