We love it when two brands from different backgrounds partner up and bring their competencies together to create something special. In this case, the two like-minded East Coast companies Jetty and Priority, have teamed up to create an epic beach cruiser for this summer!
With Jetty's knowledge of the surf industry and Priority's skills in making bicycles, we got a beach cruiser that's perfect for heading to the beach with a twin-fin under your arm or meeting friends for pizza after a day in the sun. 
It's a well-made bicycle and a great alternative to the more expensive electric beach cruisers that have become popular for the daily beach commute among surfers.
"The clean lines of the Priority Coast meet the slightly salty edge of Jetty. It's the feeling of a beach side boulevard ride, big laughs, long days - everything great about the summer."
Jetty: is a well-known surf and outdoor brand that has quietly become a favorite nationally from its unlikely beginnings on Long Beach Island on the New Jersey Shore.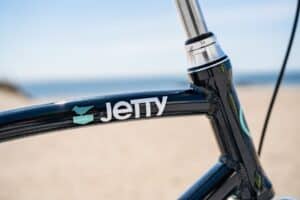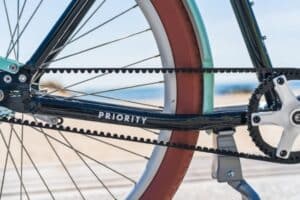 Priority Bicycles:
is an NYC-based company that has built a unique brand by making low maintenance, high style bicycles for recreational riders, commuters, and adventurers.
The result of their collab is the special edition Priority x Jetty Coast – which gives you the classic beach cruiser vibe combined with modern upgrades to combat the elements of the beach lifestyle. Including; a smooth peddling carbon belt drive that requires no maintenance and a rust-proof frame to withstand the salty sea air. 
The bicycle features a diamond frame style, weather-resistant grips and seat, alloy wheels with puncture-resistant tires, a front hand brake, a traditional beach cruiser foot (coaster) rear brake, and double kickstand. The design oozes coastal cool, with Jetty graphics and a color palette reflective of the brand's core aesthetic and east coast heritage.
"As two East Coast brands, we don't take good weather days for granted. We get out and grab them from when the sun comes up, to long after the sun goes down. From the bicycle to gear- this captures that energy."
The release will also include; t-shirts, long sleeves, and a pullover hoodies – to celebrate the collab and embrace the laid-back surfer lifestyle.