Photo By: Laurent Masurel /
WSL
It wouldn't be that often that we would profile a pro surfer who has retired, but Jeremy Flores is such a surfer who deserves so much more coverage than he gets.
While Jeremy will always be known as that French child surfing prodigy from Reunion Island, he was also built with a relatively short fuse. However, he cannot suffer fools. Many years ago, he was involved in an altercation when someone attacked Sunny Garcia's son in the water at Kirra. It was an act of trying to defend a friend that did draw some serious negative pushback.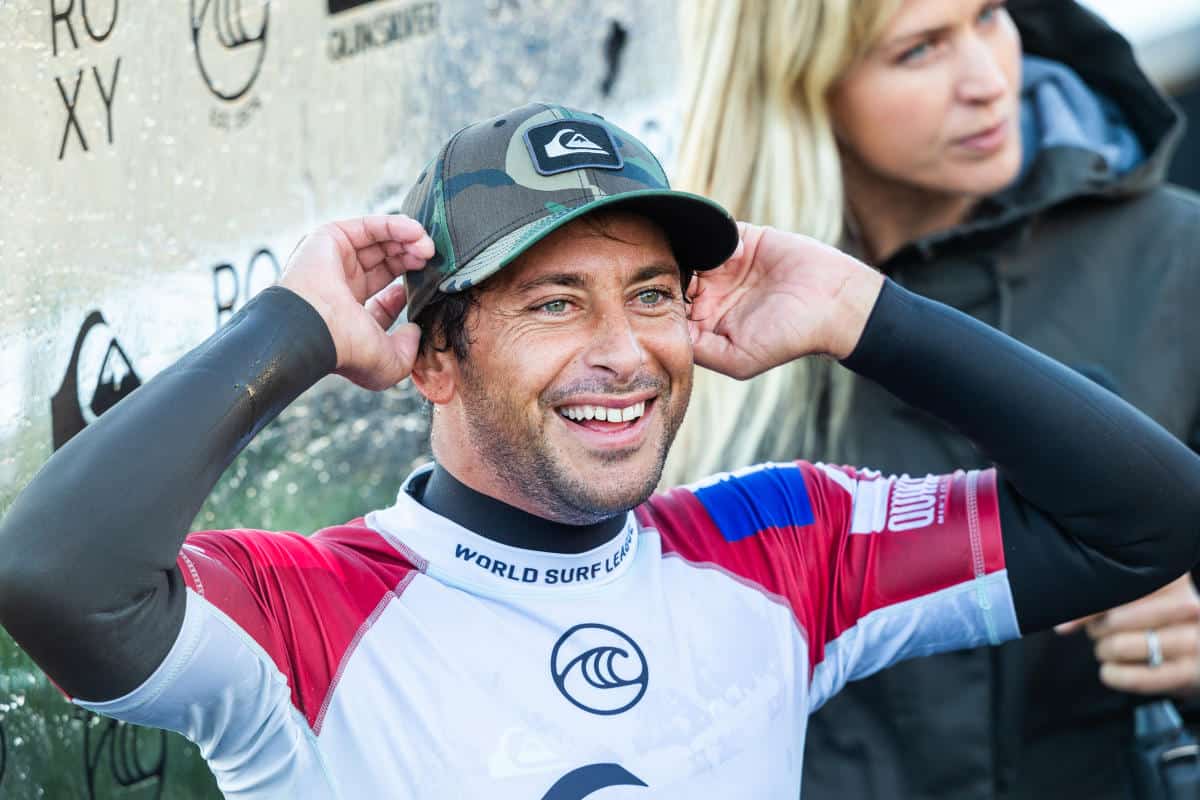 Photo By: Damien Poullenot / WSL
In J-Bay, after what Flores thought was some seriously inaccurate judging, he stormed the towers, threw his board away and lunged at a few of the judges. This caused chaos, a ban from subsequent events, and a hefty fine.
 Both times, Quiksilver rider Flores was contrite, apologized, and accepted his punishments, fines, and event bans. 
Jeremy Flores is also known as a warrior. In 2015 he suffered severe head injuries while surfing at Lakey Peak in Indonesia and was out of competing for a while. But he needed to surf. He needed to compete to keep his position, and the next event was Teahupo'o. So Jeremy donned a Gath helmet and paddled out.

The first day of the competition was so gnarly. Slightly cross-shore, 8 feet, and just pitting, and it was a close decision as to whether the contest should go or not.

With his helmet on, Jeremy paddled out and proceeded to pull into every single heavy barrel of that heat, winning it outright with a head injury and all.

Despite his injuries and evident nerves, he managed to find his warrior spirit and just charge with a glint in his eyes.
He actually surfed with 35 stitches in his head and went all the way to beat Medina in the final.
Now that Flores has retired, The Championship Tour will be a little less noisy and a little less competitive. Jeremy was always one to fight until the last minute. If he needed a huge score, he was always the one to go for a huge air or something like a Kerrupt or equally as challenging. If he needed the score, he never held back. His departure will be felt, but one feels that he hasn't quite gone away just yet.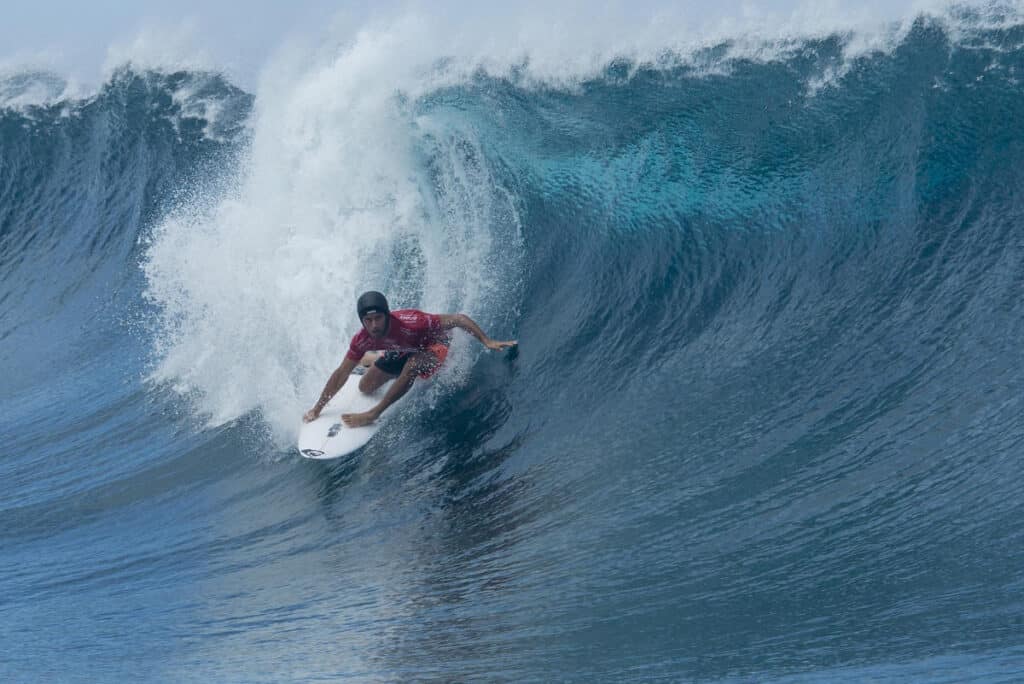 Photo By: Stephen Robertson / WSL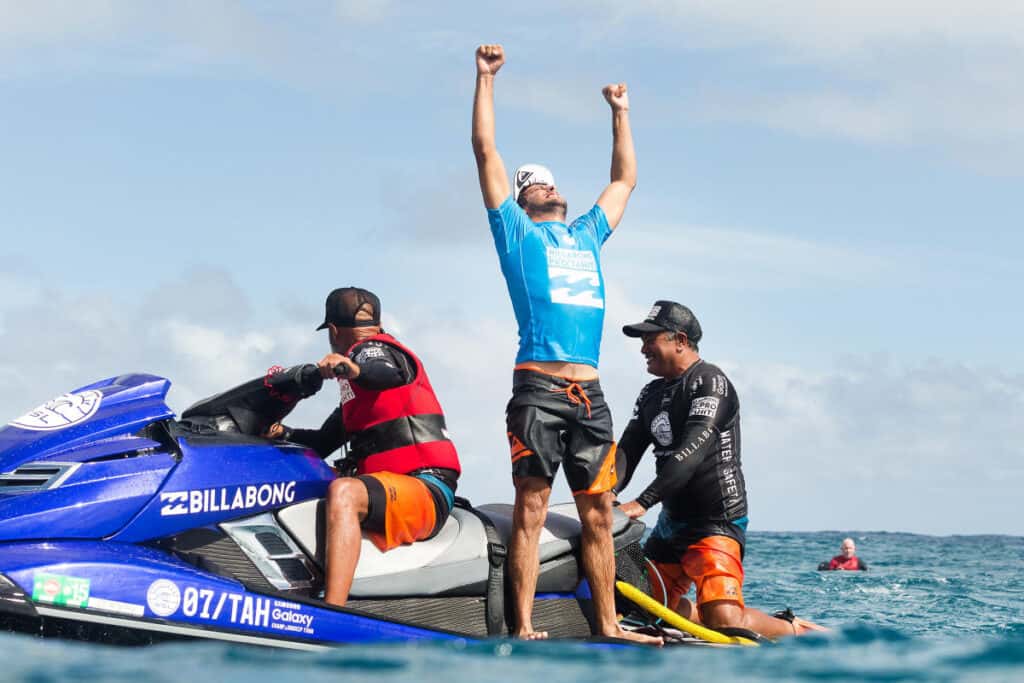 Photo By: Kelly Cestari / WSL